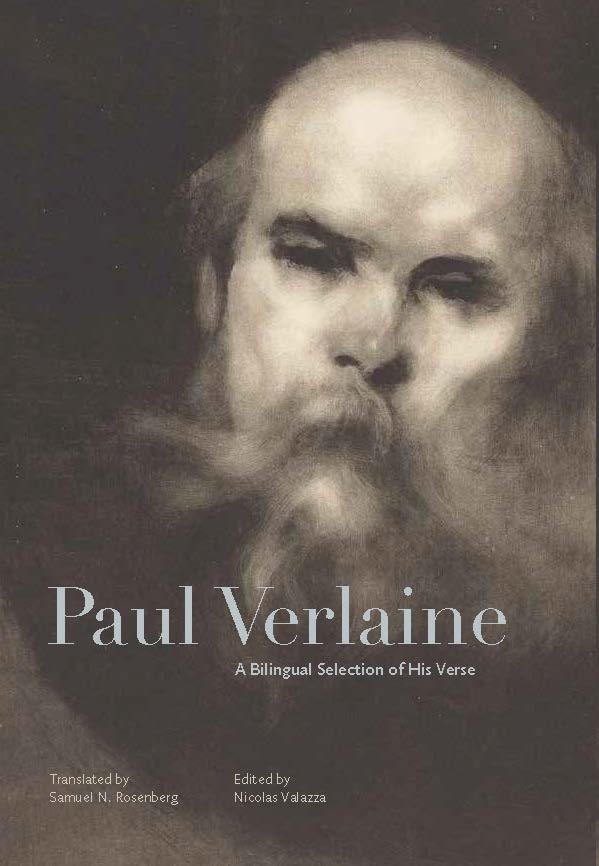 Translated by Samuel N. Rosenberg
Edited by Nicolas Valazza
University Park: The Pennsylvania State University Press, 2019
xxvi + 370 pages + index
Hardcover:  ISBN 978-0-271-08493-0
This bilingual anthology of 192 poems offers the most comprehensive selection of Verlaine's poetry available in English translation. Insights from Nicolas Valazza's textual, biographical, and broad historical research will further enrich the reader's understanding and appreciation of the poetry itself.
Verlaine's famous works are presented here alongside poems never previously translated into English, including works only recently brought to light. The poems are organized by theme and time of composition, following the master poet's work through periods of his troubled life—from the beginning of his literary career among the Parnassians to his affair with Rimbaud and the end of this marriage, his time in prison, his religious conversion, and his bohemian lifestyle up to his death in 1896. Verlaine, a poet of ambiguity, has always been a challenge to translate. Rosenberg takes seriously Verlaine's insistence on the music of his poetry, while respecting each poem's meaning and pace.
---
"The musicality of Rosenberg's translation is extraordinary, capturing the peculiar artistry of Verlaine and providing Anglophone readers with the sense of ecstasy normally reserved for those who can read his work in its original French."

Robert F. Barsky, Director of the W.T. Bandy Center for Baudelaire and Modern French Studies, Vanderbilt University
---
"This anthology gives a fuller picture of Verlaine's poetry than many translations have offered in the past, providing some of his most famous verse but also some political and homoerotic works for which he is less known. The translations capture and reproduce Verlaine's variety of registers and style in lively renderings that are faithful to the spirit of the buoyant original verse."

Joseph Acquisto (University of Vermont), author of The Fall Out of Redemption: Writing and Thinking Beyond Salvation in Baudelaire, Cioran, Fondane, Agamben, and Nancy
Related publication
Samuel N. Rosenberg, "Remarks on Translating the Poetry of Paul Verlaine into English." Published online (with a link for downloading a pdf copy). Nouvelle Fribourg (2017): http://www.nouvellefribourg.com/universite/remarks-on-translating-the-poetry-of-paul-verlaine-into-english/